Discover Who You Are and Why You're Here…
With a Life Between Lives® Soul Journey  
Discover Who You Are and Why You're Here…
With a Life Between Lives®
Soul Journey  
Access the Time Before You Were Born…  
and discover why you chose this life with Life Between Lives® Spiritual Hypnosis Michael Newton Institute LBL® Facilitator, Vondie Lozano
I can't wait to take this journey with you!
Vondie
Life Between Lives is the Next Step Beyond Past Life Regression
Experience Lauren's Past Life Regression
Explore Your Soul's Journey
Meet your Spirit Guide and Soul Family

Receive Guidance from your Council of Wise Elders

Discover Your Soul's Purpose for This Life and All Your Lives
In other words…
Discover what happens in Heaven 
You start with a Past Life Regression (PLR). At the end of that life, you cross over into the afterlife and Meet Your Spirit Guide.
Your next session is a Life Between Lives (LBL) experience, where you visit the time in between your last life and this life. You'll receive feedback and encouragement to finish the journey.
Learn More About How it Works
What People Say About Life Between Lives 
One of the most Amazing experiences I have had in my life ❤️. There are no words to describe this experience, it is something you just Must Do! I was enlightened beyond words. Thank you for this Wonderful experience!
I had an LBL session with Vondie and I was blown away. I left her office and I was amazed by what I saw. The grass was greener, the sky was bluer! It could've been because I left feeling so light, free, and confident. I believe that EVERYONE should have an LBL session.
What an experience! Vondie is a warm and nurturing soul that is so wise. She is gifted at these past life regression sessions. It was like a session that re-awakened my soul and got me back on track. It's like it awakened my inner soul-knowing. Vondie is a gem!
I was blown away by what I learned. I met my spirit guide and council and they gave me incredible insights on what my life is all about and what I need to focus on going forward. HIGHLY recommend LBL with Vondie!
I had a mind-blowing Life Between Lives session. It seemed effortless and my mind unlocked experiences I could never have imagined. Thank you, Vondie! I have overwhelming gratitude for you and the path you've chosen. I highly recommend Vondie!
Unbelievable Stories of Past Life and Life Between Lives Sessions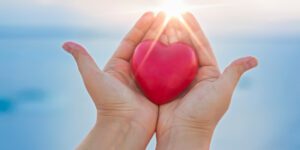 Last year I shared Ken's* Past Life Regression (PLR) session with the VC Reporter. Ken is a successful businessman. During his PLR session, he discovered that he's supposed to focus on his relationships in his current life.
Read More »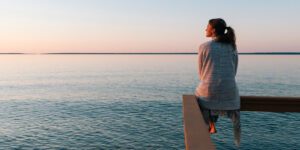 Lauren returned to an idyllic past life in 1590 Polynesia. Her only question for the session was — why is she drawn to the Spanish language? Near the end of that lifetime, a very big colonial ship comes to the island and Lauren gets her answer. When she crosses over to meet her Spirit Guide, someone else shows up instead.
Read More »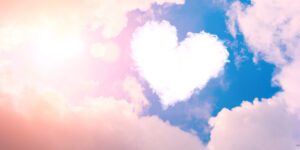 I was really excited to write an op-ed piece about past life hypnosis for the VC Reporter Valentine's Issue. I had a special story I wanted to tell. I had recently done a past life session for Ken*, a friend of mine, who wasn't sure he believed in past life hypnosis. But, when I told him he could meet his Spirit Guide, at the end of his past life, he was all in. And his session was pretty incredible.
Read More »
If you'd like to find out more about your soul journey, I'd love to hear from you – V.