Life Between Lives® Soul Journeys
Vondie Lozano
Michael Newton Institute
Certified Life Between Lives® Facilitator
A Past Life Regression (PLR) is the first step in visiting your Life Between Lives (LBL). During your PLR, you return to a past life that provides meaning and insight into your present-day struggles. At the end of that life you crossover into the afterlife and meet your Spirit Guide, the first step in your Life Between Lives.
During your Life Between Lives journey, you often meet your Spirit Guide again, reunite with your Soul Group, go before your Council of Wise Elders, and visit the Place of Life-Body Selection. You discover why you chose this life and what you were hoping to accomplish. You also receive feedback and encouragement to help you finish the journey. Every life between lives experience is unique. But many people visit classrooms, libraries, other planets, and more!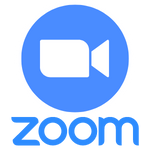 We offer In-Person sessions for vaccinated folks and Online sessions via Zoom

 

Not sure which session to you want to choose, Book a Discovery Call to chat with Vondie!
(Installment plans and other days/times are available upon request. Payments are non-refundable. View complete Hypnosis Intake forms HERE.)
I can't wait to take you on this amazing journey to your soul's true home – V. 
Package Deal: THE TOTAL LBL EXPERIENCE
The Life Between Lives experience is a 2 session package. First you have the Past Life + Spirit Guide (PLR) journey. Then you are ready for your Life Between Lives (LBL) journey.
Past Life Regression + Spirit Guide Journey

Life Between Lives Journey

PLR Journey 2-3 hours, LBL Journey 3-4 hours
Past Life Regression + Spirit Guide (PLR) A Glimpse of Heaven
During your Past Life + Spirit Guide journey, you'll visit a previous lifetime that's related to your life today. 
We'll navigate around in that past life, visiting significant moments. On the final day of that life, you'll crossover and meet your Spirit Guide. This is often a powerful and beautiful moment as you meet your friend and mentor who has been with you through all your lives. Your Spirit Guide will also share messages from that past life to help you in your present life. 
This is also the beginning of your Life Between Lives.
Life Between Lives (LBL) What Happens in Heaven
In your Life Between Lives journey, you begin by returning to your immediate past life. We'll navigate around in that last life. But this time when you crossover on the final day, you are returning to the time in between that last lifetime and your current lifetime. 
You will likely be met by your guide. But sometimes you are greeted by your Soul Group or others who love you. If that life was difficult, you may visit a Place of Healing to restore and refresh you. 
From here, everyone's experience is different. But many reunite with their Soul Group. You get to find out which people from your life today are part of your soul family.  And the highlight is often when you go before your Council of Wise Elders. This is where you get answers to your questions about this life and find out how this life fits within your overall soul journey. 
You may also visit other planets, attend classes, or go to libraries with 3-D books about you and your favorite topics.
And you may even attend your own Pre-Birth Life Planning session, where you chose and charted your current life!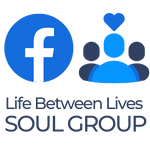 A COMMUNITY OF LIKE-MINDED SOULS
We'd love to have you join our Life Between Lives Private Facebook Group. Free membership. Limited time offer.
Past life Regression and Life Between Lives Hypnosis provides a direct experience of your soul's journey through the afterlife. You are a spiritual being having a human experience. This life is only one piece of a much bigger puzzle. As you experience the remembering of other incarnations and the time and space between lives, you can begin to understand your current life within the context of your immortal soul's journey. Experience an LBL Session with a certified Life Between Lives facilitator.