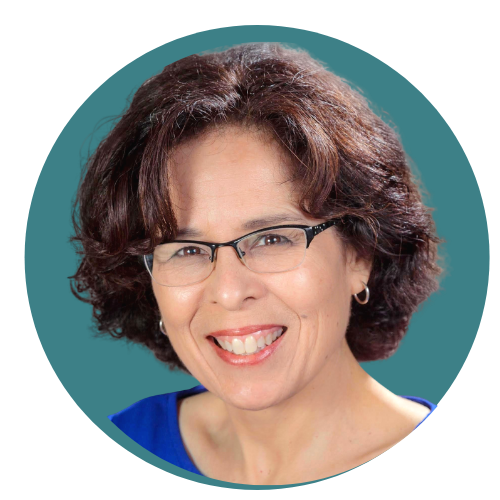 Vondie Lozano
Michael Newton Institute Certified Life Between Lives® Facilitator
Discover Who You Are and Why You're Here
Get a glimpse of the afterlife.
You may have heard of reincarnation and Past Life Regression. Life Between Lives (LBL) picks up where they leave off. In a Life Between Lives session, you discover what your soul does in between your past lives. In the afterlife, we have jobs and connect with other souls. And then we come to Earth to learn and advance our soul's development and take the experience back to the other side, our true home. 
You also discover why you chose this specific life and how it fits within a much bigger picture. Some describe LBL Hypnosis as a Near Death Experience without the death. You visit your immediate past life and then cross over into the afterlife where you are embraced with "pure love."  
About Vondie
Vondie is a Certified Life Between Lives® Facilitator. In her previous career, as a Licensed Marriage and Family Therapist and Psychology Professor, Vondie was intrigued with hypnosis because it's helped people have better relationships and live fuller lives.
As a Life Between Lives Facilitator, Vondie is your guide to help you discover what your soul does after you die and before you are born into a new life.  
Connecting with souls in the afterlife was the only comfort Vondie found after losing her beloved dog, Mia. But, this awakening helped to soften her grief and prepare her for the devastating loss of her disabled mother. In her previous experience as a therapist and Psychology Professor, she frequently worked with grief. She also helped people understand how many of their current issues related to earlier life events. 
Today, Vondie has dedicated her career to helping people access the afterlife with Past Life Regression (PLR) and Life Between Lives (LBL) hypnosis. She loves guiding people on their journey to the afterlife, our true home, where they discover that life doesn't end and love doesn't end. They also find out why they chose this life and how this life fits within all their lives.
Vondie also hosts the weekly live show, Soul Guide.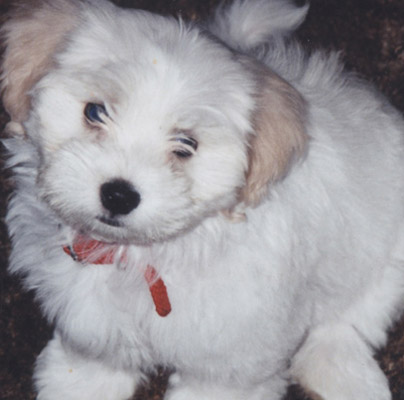 Your Soul Journey
If you'd like to find out more about your soul journey, I'd love to hear from you – V.
Spiritualist Church of the Comforter, Part 1

My LBL Story 
As a Licensed Marriage and Family Therapist, Vondie was Featured in:
Vondie Lozano Background

Certified Life Between Lives® Facilitator, Michael Newton Institute, 2018
Certified Past Life Regression Hypnotherapist, Pro Hypnosis Training, 2015
Certified Hypnotherapist, International Hypnosis Federation, 2012
Licensed Marriage and Family Therapist, 1991

UNIVERSITY TEACHING
University of La Verne, La Verne, CA. Instructor, Masters Counseling Program, 2003 – 2010
Azusa Pacific University, Azusa, CA. Assistant Professor, Department of Psychology, 1992-2001

MINISTRY
Claremont Presbyterian Church, Claremont, CA. Director of Youth Ministry, 2004-2007
 
EDUCATION & RESEARCH
Ph.D. Marriage and Family Studies, School of Psychology, Fuller Theological Seminary, Pasadena, CA, 2002
M.Div. Marriage and Family Ministries, School of Theology, Fuller Theological Seminary, Pasadena, CA, 1988
B.A. Psychology/Biblical Literature, Azusa Pacific University, Azusa, CA, 1983
Research Grant: Center for Research on Ethics and Values, Azusa Pacific University, Azusa, CA, 2000 

BOOK
Finding Mr. Right, Hearts Press, 2017

PRESS
From Lea with Love, Life Between Lives Hypnosis, April 10, 2020
Ventura County Reporter, How Past Life Hypnosis Can Help with Life and Love, February 8, 2017
KABC Talk Radio, Romance: What Kills it and How to Get It. February 22, 2014
SheKnows, How Texting Can Ruin a Relationship, September 5, 2013
Cosmopolitan, 7 Signs He's Not Ready to Commit, January 10, 2013
L.A. Parent, Is Holiday Spending the Grinch in Your Family? October 22, 2012
Wall Street Journal, Need Space in a Relationship? Just Don't Say it That Way, June 19, 2012 
Web Talk Radio, Getting Back in the Dating Game After Divorce, June 12, 2012
Glendora Patch, 10 Dating Tips to Help You Find Love, February 13, 2012
Techlicious,  The Biggest Online Dating Red Flags, February 9, 2012
Shape, Popular Online Dating Sites: What You Need to Know, January 10, 2012

PODCASTS, PRESENTATIONS & WORKSHOPS 
Visit a Past Life + Meet Your Spirit Guide Workshop, Life Between Lives Hypnosis, Ojai, CA, 2023
3-Day "Immortal Soul Journey" Spiritual Retreat, Life Between Lives Hypnosis, Malibu, CA, 2022, 2023
Play in Our Life Between Lives. Souls Just Wanna Have Fun, Michael Newton Institute, 2022
Advanced Souls Choose Harder Lives, Michael Newton Institute, 2022
What if Heaven had Visiting Hours?, Michael Newton Institute, 2022
Everything You've Always Wanted to Know about Life Between Lives, Michael Newton Institute, 2022

Life Between Lives – Past Life Regression

,

Grief 2 Growth,

2022

Life Between Lives, Reincarnation, Past Life Review, and Soul's Purpose, One More Thing Before You Go, 2022 
Life Between Lives – A Step Beyond Past Lives, Life After Life Club, 2022
Do You Believe in Soulmates? Did You Know You Have a Soul Group?, Michael Newton Institute, 2022
Soul Guide Podcast + Webcast Host, 2022 – Present

Your Soul's Journey through This Life and All Your Lives,

Online, 2020

Visit a Past Life and Meet Your Spirit Guide,

Ventura, CA, 2018, 2019

You Are Worthy of a Good Life and Good Love.

Ventura Life and Love Hypnosis 

Meetup, Ventura, CA, 2017

We All Need Each Other

. Ventura Life and Love Hypnosis Meetup, Ventura, CA, 

New Year – New You.

Ventura Life and Love Hypnosis Meetup, Ventura, CA, 2017

Celebrate Being You in 2017

. Mr. Right/Ms. Right Meetup, Ventura, CA, 2017

Holiday Hypnosis Meetup.

Ventura Life and Love Hypnosis Meetup, Ventura, CA, 2016

What Would You Like to Attract Into Your Life?

Ventura Life and Love Hypnosis 

Meetup, Ventura, CA, Monthly, 2015 – 2016

How to Let Go of the Past So You Can Get Started on Your Future.

Finding Mr. 

Right/Ms. Right Meetup, Ventura, CA, 2011, 2012, 2015, 2016

Help Me Help You.

Group Online, 2011

When You Can Forgive Yourself, It's Easier to Forgive Your Ex

. Village Book Shop, Glendora, CA, 2011 

How to Trust (Yourself) Again.

Village Book Shop, Glendora, CA, 2011

How to Let Go of the Past So You Can Get Started on Your Future.

Village Book Shop, Glendora, CA, 2009, 2010

What is Your Closeness Comfort Zone?

Village Book Shop, Glendora, CA 2009

How to Get the Love You Really Want.

Village Book Shop, Glendora, CA 2009

Are You an Introvert or an Extrovert? What Does That Mean for Your Relationships?

Lay Counseling Program, Glenkirk Presbyterian Church, Glendora, CA,

2003, 2005, 2008 

Celebrate Yourself.

Psi Chi National Honor Society, University of La Verne, La Verne, CA, 2007