Life Between Lives® Soul Guide
Vondie Lozano
Michael Newton Institute
Certified Life Between Lives® Facilitator
A Past Life Regression (PLR) is the first step in visiting your Life Between Lives (LBL). During your PLR, you return to a past life that provides meaning and insight into your present-day struggles. At the end of that life you crossover into the afterlife and meet your Spirit Guide, the first step in your Life Between Lives.
Vondie shares what LBL means. There are guests, testimonials, and uplifting messages to fill your week with meaning and joy. 
Listen to Vondie Lozano as the Soul Guide!
Fill Your Soul with Life Between Lives Hypnosis. Watch and listen to Vondie Lozano, the "Soul Guide," on Apple Podcasts, Google Podcasts. podcast.co as well as our live webcast on YouTube and Facebook.

Tune in to catch our Livestream or recorded shows about Past Life Regression and Life Between Lives.
Social Media Live Webcasts and Videos
Life Between Lives Hypnosis
169
Subscribe
She Helps Create Fish for a New Planet in her Life Between Lives, Soul Guide Ep. 36
Explore our Special Guests & Media Appearances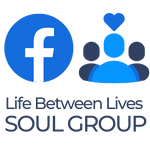 A COMMUNITY OF LIKE-MINDED SOULS
We'd love to have you join our Life Between Lives Private Facebook Group. Free membership. Limited time offer.